By Rita Platt
"Most people think of leadership as a position and therefore don't see themselves as leaders."
~Stephen R. Covey
When I first began as a reading specialist my job was simple and clear. I followed a "pull-out" model. I pulled small groups of students at like reading levels out of their classrooms and worked with them on reading skills. My small groups were well-run, the students enjoyed them, and parents felt that their children were getting the extra support they needed. But, in reality the students did not do much better on standardized tests than they likely would have without my intervention and they did not "graduate" from the pull-out sessions. That is to say that if a child was in a pull-out group one year, she was likely in a pull-out group the next year as well.
Several years later my school changed its model of collaboration to a "push-in" philosophy. Now, my job required me to go into the classroom and work with students in their regular classroom setting. I sometimes pulled small groups to the back of the room for reteaching but often wandered from desk to desk helping when needed. For several months I felt at sea. I couldn't clearly articulate my new role and began to feel like a glorified classroom aid. As time passed I was able to parlay my work into a combination of co-teaching and pulling targeted students aside to help them master content. But, again the data wasn't showing great results.
By the time I left the school, my role was more multi-faceted than I could have imagined. I continued to do a limited amount of pull-out and push-in teaching but the larger focus of my work was to make my specialized knowledge and experiences available to my mainstream colleagues in service of their efforts to meet all students' learning needs in the context of regular classroom teaching. I had become a "collaborative consultant".
This same shift in roles is occurring in schools all over the nation. Reading Specialists. Literacy Coaches. Special Education Teachers, Content Leads, ESL Teachers. Library Media Specialists. Behavior Interventionists. Each of these titles holds an expectation of highly specialized knowledge about teaching and learning. Frequently specialists are asked to do more than just provide direct instruction. They are tasked, as I was, with being be co-teachers, consultants, and advocates. And, they are asked to do so with limited training, mentoring, or other help.
In an effort to usher success in this new role below you will find resources and information to help facilitate your plunge into your new role as a co-teacher, consultant, and advocate. As always your feedback is encouraged! Please share your thoughts! Add to the We Teach We Learn conversation by sharing your experiences, advice and questions! I look forward to hearing from you!
Co-teaching:
Co-teaching was pioneered in special education programs. The goal was to get students with IEP's more time in the regular classroom while same time providing continuing IEP support for students. There are generally 6 models of co-teaching. The results of the effectiveness of are mixed with some models being stronger than others. Check out the sites below to learn about each model.
Co-Teaching Handbook (pdf)
This booklet offers great basic information about co-teaching and the different models of co-teaching.
Co Teaching Strategies
A great YouTube video of actual co-teachers in an actual classroom implementing each of the models.
Graphic representations of models beginning on page 6 (pdf)
Consultant:
Consulting is often the specialist's most challenging role. Consulting can broadly be defined as being the go-to person for help, ideas, and strategies that teachers can use with students in their classrooms. Consultants also offer professional development, assessment strategies, and data analysis support. Often consultants are referred to as "coaches".
Top Ten Behavioral Consulting Tips; (pdf) Diana Browning Wright
Brief overview of strategies that effective consultants apply to their work with classroom teachers.
Do's and Don'ts for Literacy Coaches: Advice from the Field; Bean & DeFord
Wonderful article with practical advice for coaches and consultants. Though it speaks directly to literacy coaches the information can easily be applied across specialist roles.
Coaches Help Mine the Data (pdf)
Looking at data with classroom teachers is an essential component of effective coaching. This paper provides a primer for helping teachers look at assessment data.
Advocate:
Advocating for students is another role of the specialist. This means that specialists should work closely with school and district leadership to ensure that the needs of the students and teachers they work with are being met.
ACSD Advocacy Guide (pdf)
ACSD offers this PDF booklet of ideas, suggestions, and strategies for successfully advocating. Most of the suggestions and scenarios are focused on the national level but can easily be used at the school/district level as well.
Fighting the Good Fight: How to Advocate for Your Students without Losing Your Job; Rick Lavoie
Outstanding article that combines a how-to for being an advocate and great advice for consulting as well.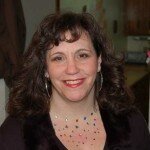 Rita Platt is a Nationally Board Certified teacher. Her experience includes teaching learners of all levels from kindergarten to graduate student. She currently is a Library Media Specialist for the St. Croix Falls SD in Wisconsin, teaches graduate courses for the Professional Development Institute, and consults with local school districts.
photo credit: vaXzine via photopin cc
photo credit: HikingArtist.com via photopin cc