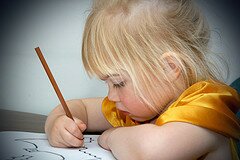 Aggregated by Rita Platt
When it comes to teaching and learning, motivation is the name of the game.  The best teachers are good salesman, only instead of selling goods they are selling ideas. Make no mistake; it is your job to motivate, to persuade, and to get children to believe that they want what you're selling them. You may not like that, but it's true. If you want your students to learn from you, the key is to figure out how to make them want to learn from you. This is a tall order, but there are plenty of resources to help you as you make the commitment to increase motivated learning in your classroom. Below are many of them. Take 10-minutes, an hour, two hours, three hours, whatever time you need, and run through the resources. You will be a happier teacher with motivated students and your students will learn more.
It's worth the time.
QUESTIONS FOR THOUGHT
Work alone, with a group of like-minded teachers, or with your Professional Learning Community to think about/discuss these questions as you embark on this motivation safari:
Does motivation come from success? Cause success? Neither? Both?
How can all of the data we collect about students increase their motivation?
Can students learn to be motivated?
How do setbacks and challenges affect motivation?
How can you "measure" motivation in your classroom? How can you use the results of this measurement to increase motivation?
THE RESOURCES
RSA Animate – Drive: The surprising truth about what motivates us
Before anything else, anyone who is interested in motivation needs to hear Dan Pink's amazing talk about the research concerning what motivates us. Pink is a journalist who aggregated the research on motivation and came to illuminating conclusions. His book, Drive , is very good, but the 10-minute video of him talking about his work is both exceptionally helpful and entertaining.  In a nutshell, Pink says that in order to be motivated a person must have autonomy or choice, a clear purpose for what they are doing, and the perception that they can achieve mastery.
Carol Dweck on Helping Students Develop a "Growth Mindset"
Dweck is a researcher who shares how perceptions of ability can effect motivation. In the short video above, she explains that the brain is like a muscle and that each of us can actually get smarter by exercising our brains. Further she offers solid instruction on how to help students to see themselves as capable learners through introducing them to what she calls a "growth mindset." She also offers council on how to praise effort rather than ability, which in turn builds a growth mindset. Her book Mindset: the New Psychology of Success is a terrific read. If you don't have time for it, put it on your to-read list and enjoy the articles below in the meantime.
How Not to Talk to Your Kids: The Inverse Power of Praise
You can Grow Your Intelligence: New Research Shows the Brain Can Be Developed Like a Muscle  PDF
Larry Ferlazzo on "Self-Driven Learning"
If you're not familiar Ferlazzo's blog , you'll be amazed at the wealth of resources he offers. Ferlazzo is a working teacher; his writing is exceptionally astute and wonderfully easy-to-read. The blog is filled with resource lists, questions and answers on a wide variety of educational topics, and interviews. It is billed as being for ESL teachers but the content is good for all teachers. Above is a brief narrated PowerPoint summarizing some of his findings about how to best motivate students. His two books on motivation, Self-Driven Learning: Teaching Strategies for Student Motivation and Helping Students Motivate Themselves: Practical Answers To Classroom Challenges are both good. The latter, though, is a virtual treasure-trove and I think of it as a "must-have" for your teaching library.
My (Rita Platt) Work on Data-Based Motivation
In my 16 years teaching I have taught learners from grade pre-K through graduate level and have worked with students from tough inner cities, from troubled and very remote Inuit villages, from mid-sized university towns, and from rural Wisconsin. In all cases I found using the most effective path to motivating students was helping them to "see" their own growth as learners. My methods include using quick and easy assessments to help students keep track of their own evidence of learning. Since most teachers already collect a growing assortment of data points to guide their teaching, why not use that data to harness student motivation toward academic achievement growth? Above is a narrated PowerPoint that guides readers through using data as a motivational tool, helping students set and monitor their own growth goals, and a how-to primer on using simple and effective assessments.  For more resources, visit my Wiki page on Data-Based Motivation here.
Asking Students for Feedback PDF
If you are seriously interested in increasing student motivation you have to ask your students what they think of your class. This can be scary but it is a must. Above is a link to a Gates Foundation information brief on the what's, why's, and how's of student surveys (including samples.) In Wisconsin, as in many other states, we are now mandated to include student surveys in our teaching practices as a part of our comprehensive evaluation system. While the overall system is less than great, this aspect of it is truly wonderful. Students are our clients we should be regularly asking for feedback and using that feedback to meet their needs. Of course, to really motivate students, they must see that we've taken their feedback seriously and made changes based on their observations. I often ask for feedback, share the results of that feedback and then explicitly share with students the changes I will make. It works. For more sample surveys (pdf) look here , here, and here (my favorite). The truly brave can check out Rate My Teacher.com, heck, I'm going to be really brave and add a link to the place where my 7th graders rated me!
Possible Action Steps
Now that you've browsed the resources, make a plan to work toward increased motivation in your classroom! Below are possible action steps.
Work alone, with a group of like-minded teachers, or with your Professional Learning Community to:
1. Study the resources and think about/discuss the Questions for Thought
2. Adopt, adapt, or design a survey like those above. Analyze the results.
3. Use the information gathered in 1 & 2 above to write a plan to increase motivation. Make sure it is a SMART goal and hold yourself to it!
I hope you enjoyed the videos, ideas, articles, and resources. I hope you're now motivated to increase motivation in your own classroom. In the meantime, feel free to join the conversation. Share your thoughts, suggest more resources, whatever you want, I am looking forward to hearing from you!
Contact me at We Teach We Learn, ritaplatt@hotmail.com, or @ritaplatt.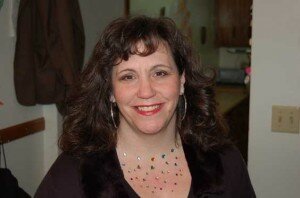 Rita Platt is a Nationally Board Certified teacher. Her experience includes teaching learners of all levels from kindergarten to graduate student. She currently is a Library Media Specialist for the St. Croix Falls SD in Wisconsin, teaches graduate courses for the Professional Development Institute, and consults with local school districts.